Luxury Homes in Denver: The Best of the Best, Period.
Welcome to the world of luxury real estate in the Denver housing market, where sophistication meets modern living. Offering more than just four walls, these elite residences showcase architectural finesse and cutting-edge design. Crafted with premium building materials, these Denver homes boast exceptional aesthetics and high-end finishes that are nothing short of breathtaking.
But what truly sets these luxury properties apart in the thriving Denver real estate landscape? It's the added layers of expansive living spaces, strategically located in the city's most desirable neighborhoods, coupled with state-of-the-art smart home technology that ensures both privacy and security. And let's not forget the cherry on top—amenities designed to amplify your quality of life to new heights.
If you're ready to take a peek at the luxury home market here in Denver, check out this link. We've got the best of the best listed!
And ... if you've got your sights set on living in a luxury home in the future, be sure to check out our tips below for ways to make this dream of yours a reality.
Curious about what makes a luxury home truly luxurious, or eager to know the latest buzz from the world of luxury real estate influencers? Well, let's dig in and unravel the secrets of opulent living in Denver!
Price tag
Luxury homes are the most expensive houses on the market because they offer the best of the best. While there's no magic number that automatically indicates that a home is a luxury property, Denver regularly refers to homes priced greater than $1,000,000 as the "Luxury Market". This used to make a lot more sense as it was a price point that was much greater than our average home price (now sitting at $693,000). So the spread between our "average" and our defined "luxury" markets has definitely narrowed in the past few years.
Home values vary widely across the nation. And even within a particular metro area, the prices can fluctuate from market to market. The range for luxury homes varies similarly.
Some definitions of "luxury real estate" state that a home's value must fall into the top 10% of homes in a particular market for it to be considered luxury. Others require the home's price to be twice the average home value in the area. See more information from Bankrate.
Amenities
Luxury homes offer a wide range of amenities that are not typically found in other types of homes. These amenities often include:
Gourmet, chef's kitchens with custom cabinetry and high-end appliances
Spa bathrooms featuring soaking tubs, premium materials, and ethereal designs


Private recreational facilities such as swimming pools, tennis courts, and more


Home theaters, game rooms, and other entertainment spaces


Design
Luxury homes are where art meets convenience, and they're designed to be both beautiful and extremely functional. They often feature:
Luxury materials such as hardwood, marble, quartz, and travertine


Custom design and architecture that extends far beyond production homes


Incredible attention to detail from the crown molding to the floorboards


Expansive windows that allow natural light to pour into the home


Flowing floor plans that cater to the specific needs of the household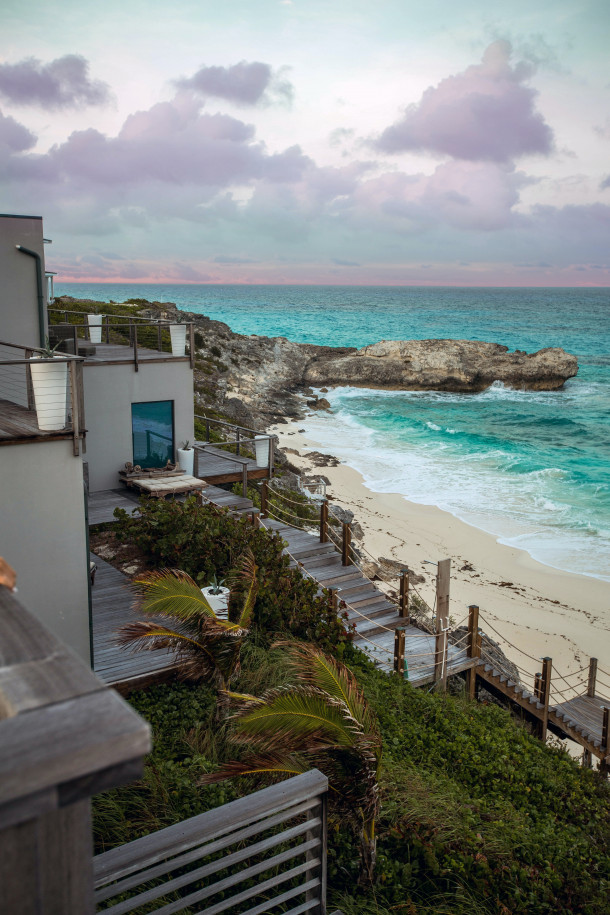 You'll usually find luxury homes in prime locations near desirable amenities, such as beaches, lakes, golf courses, and more.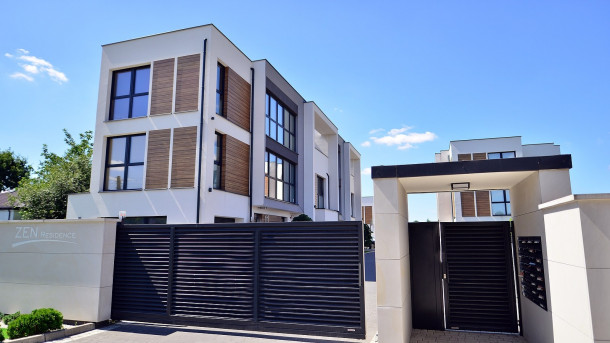 They're also often located in exclusive neighborhoods and master-planned communities. These communities have controlled access and 24-hour security, which helps result in high property values and low crime rates.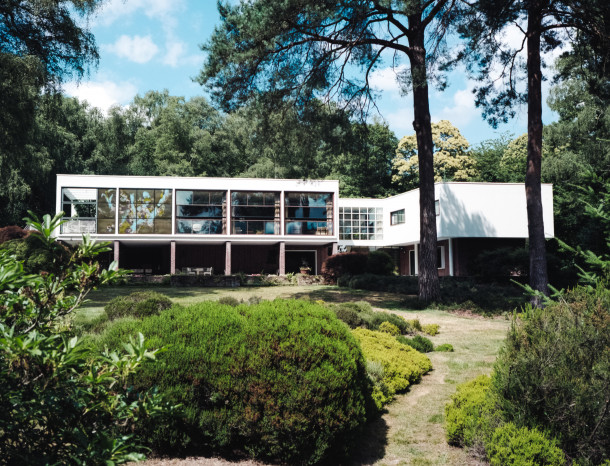 Luxury homes also offer a high level of privacy because they tend to have larger-than-average lot sizes and many security features, and they may be located in areas secluded from traffic, noise.
Moving Up to the Luxury Real Estate Market: Your Definitive Guide
So, you've set your sights on joining the elite club of Denver's luxury home owners. Congratulations! Moving up to the luxury market is an exciting venture, but it also requires thoughtful planning and strategic action. Here are three invaluable tips to ease your ascent into Denver's crème de la crème of real estate.
1. Set a Goal for Your Desired Price Point
First thing's first: you need a target. Start by researching luxury homes in Denver neighborhoods that catch your fancy. Identify the range of prices in these prime locations and set a realistic goal based on your current financial standing and future earning potential. Utilize mortgage calculators and consult with financial advisors to get a clear picture of what you can afford without jeopardizing your lifestyle. Knowing your price point not only helps you focus your search but also enables you to lay out a financial roadmap to reach your dream home. Remember, in real estate as in life, if you aim for nothing, you'll hit it every time!
2. Buy Smart to Sell Smart
The classic "buy low, sell high" strategy isn't just for stock traders; it applies perfectly to the real estate realm. Consider buying a property below your set price point that has room for improvement. Over time, invest in high-value renovations that not only elevate your current living experience but also significantly enhance the property's value. This could be as simple as modernizing the kitchen or as complex as adding an in-law suite. The aim is to sell it later for top dollar, using the profits to fund your move into a true luxury home. Engaging with experienced real estate professionals can help you identify the most profitable improvements, ensuring that you don't pour money into changes that won't yield a significant return on investment.
3. Real Estate Investments: Play the Long Game
Another savvy approach to build the capital needed for a luxury home is through real estate investments. Consider purchasing rental properties that provide a steady stream of monthly income. These could be single-family homes, multi-unit apartments, or even vacation rentals in hot spots. Alternatively, buy and hold onto real estate as a long-term asset. Denver's thriving housing market often appreciates over the years, giving you the opportunity to sell at a premium later.
While monthly income is great for covering mortgage payments and property maintenance, long-term appreciation can provide the significant lump sum needed to make the jump into the luxury market. Of course, investing in rental properties comes with its challenges—property management, upkeep, dealing with tenants—so make sure you're up for the task, or consider hiring a property management service to handle the nitty-gritty details.
So there you have it! Three actionable tips to guide your journey from the everyday Denver home to a palatial luxury residence. Dream big, plan smart, and act strategically, and you'll find yourself living the high life in no time!
Looking for a luxury home?
If you are looking for the best of the best in real estate, a luxury home is the perfect choice. Whether you want to build one or buy one, and no matter how extensive your must-have list, we're your real estate team to make your dream home a reality.
Let's Go