July 2022 Denver Market Update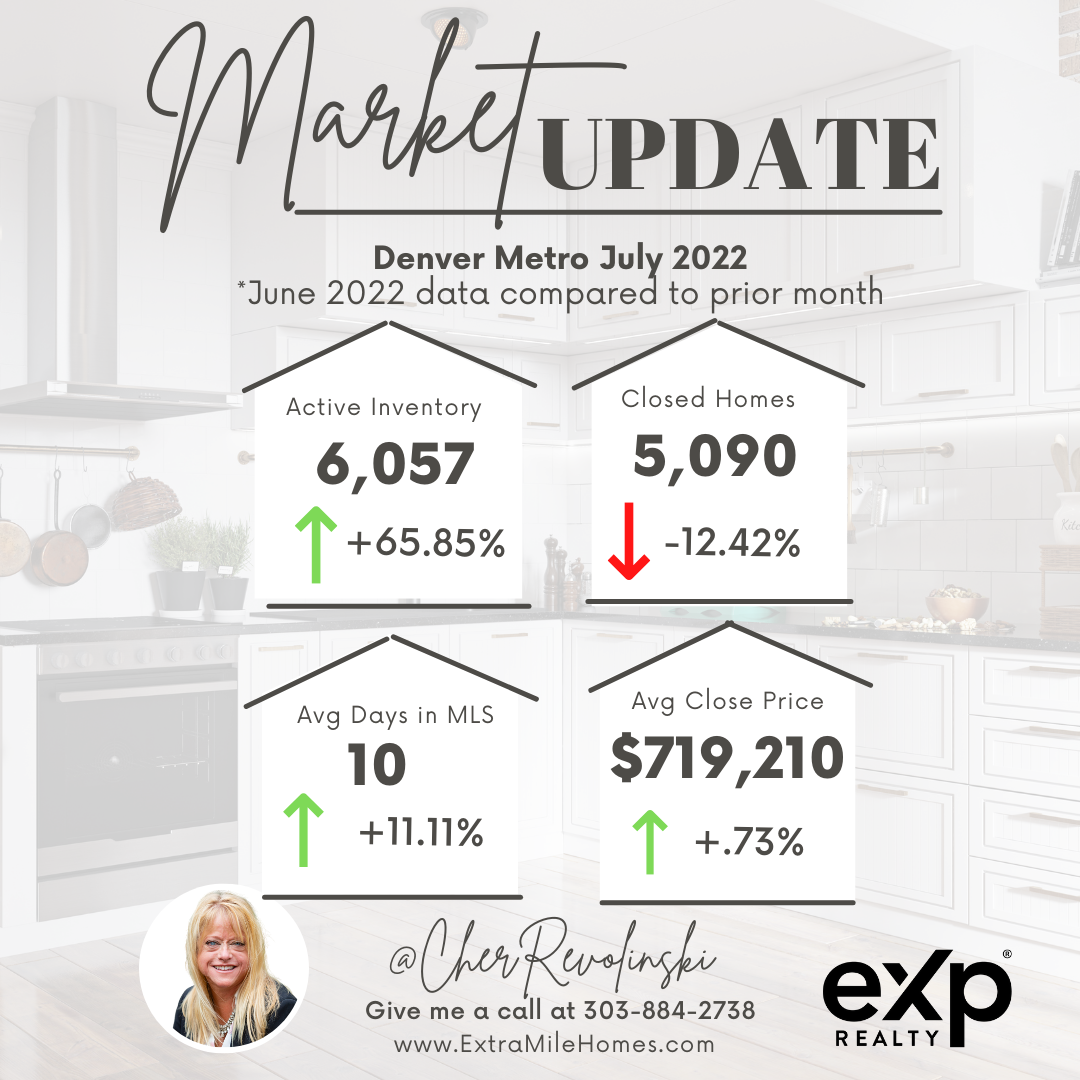 How's the Market?
July 2022 report on June 2022 data
Interesting stats to share from June. As compared month-over-month from May, you can see our trends are starting to change. Overall, our average price point is holding steady at $719,210 for the 7-county Denver Metro area.
The Active Inventory this past month rose significantly. Some of this is seasonal as we typically have a spike of inventory in the summer. This inventory is welcomed relief for the buyers who have stayed in the market and it is benefitting them with greater selection and fewer bidding wars.
The Closed Homes has crept down a bit. We can speculate that this is from the increased interest rate and general unrest. I have personally seen an uptick of activity so I would forecast that this closed number will not continue to decrease.
The average Days on Market has risen a bit. Sellers are feeling this as offers are not always happening the first weekend and buyers are able to compare more homes before submitting offers.
In summary, this is starting to look more like a "normal" market and not the frenzy activity we have been seeing in the past year. Is it a crash? Nope. And the data clearly indicates that the prices are holding steady.
This is an opportunity for buyers! Especially ones who may have been sitting on the sidelines. Call me if I can help you buy or sell in this shifting market.